C. Clay Miller, CPA CFP CVA MBA - Owner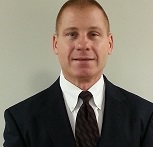 C. Clay Miller, CM Business Consultants is a financial services specialist providing accounting, tax, CFO services, business valuation and business advisory services to small businesses. Mr. Miller who holds licenses as certified public accountant, certified valuation analyst and certified financial planner. He completed his undergraduate at Baldwin-Wallace College and MBA at Cleveland State University.
Mr. Miller has taught as an adjunct professor at both Cleveland State University and the University of Akron. His hobbies include boating, fishing, golf and spending time with his family.