Gerard (Jerry) G. Blanda, CPA - Manager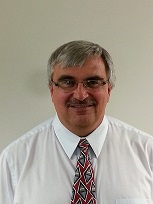 Jerry has been a CPA since 1985 and has been with the firm since 1986.He graduated from the University of Dayton in 1982 and had previously attended Padua Franciscan High School. Currently his field of practice is small business accounting and corporate and individual income taxation.
He is married to Lynn and has three children.
He currently lives in Parma and is very active in his church.